Tree Services Stowmarket, Ipswich
Tree maintenance and care requires a lot of effort. Sometimes professional help is needed. Pinnacle Tree Care is backed by a tree surgeon with twelve years of experience and a team that is skilled in arboriculture works. We are experts in tree health checks, hedge trimming and new woodland plantations. We also have expertise in Ash Dieback diagnosis. Our office is located in Old Newtown, Suffolk. We take up projects with sympathy for the environment and maintain safety standards during tree removals and reductions. You won't have to worry about low customer service or high prices. We can help you keep your trees healthy and provide value for money.
About Stowmarket
Stowmarket ( STOH-mar-kət) is a market town in Suffolk, England, on the busy A14 trunk road between Bury St Edmunds to the west and Ipswich to the southeast. The town is on the main railway line between London and Norwich, and lies on the River Gipping, which is joined by its tributary, the River Rat, to the south of the town. The town takes its name from the Old English word stōw meaning "principal place", and was granted a market charter in 1347 by Edward III. A bi-weekly market is still held there today on Thursday and Saturday. The population of the town has increased from around 6,000 in 1981 to its current level of around 19,000, with considerable further development planned for the town and surrounding villages as part of an area action plan. It is the largest town in the Mid Suffolk district and is represented in parliament by the MP for Bury St Edmunds, currently Jo Churchill.
Neighborhoods in Stowmarket, Suffolk
Avenues Takers Lane, Bellway - Eve Meadows, Bellway - Pinewood Grange, Brockford, Burnt Fen, Bury Road, Chilton Leys, Colveston, Cranley, Creeting St. Mary, Drymere, Foals Green, Foxhall, Gainsborough, Hanchet End
Things to do in Stowmarket, Suffolk
Directions
Baylham House Rare Breeds Farm
Big Park
Bradfield Woods National Nature Reserve
Bressingham Steam Museum & Gardens
Cabbages & Kings at The Mix
Carters Meadow
Chantry Park
Chilton Fields Sports Club
Christchurch Park
Combs Hall Gardens
Combs Wood
Costa
Easton Farm Park
Ela
Granary Crafts
Greens Meadow County Wildlife Site
Client Reviews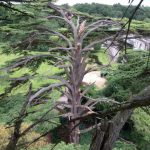 Very happy with the work carried out by Ged over the last weekend taking down a bunch of mature trees in our garden. Exactly what we were after and everything was left very neat and tidy. And we had the pleasure of having little Stilton running around for a couple of days. Thanks Ged.
Other Profiles
Business Name: Tagline: Description: Phone: Hours: Address: Website: Logo Links: YouTube Embed: Google Map Embed: Reviews:

Business Name: Tagline: Description: Phone: Hours: Address: Website: Logo Links: YouTube Embed: Google Map Embed: Reviews:

Business Name: Tagline: Description: Phone: Hours: Address: Website: Logo Links: YouTube Embed: Google Map Embed: